Students from iSchool High STEM in Lewisville tested their experiment in zero-gravity with the help of NASA. The experiment tests how zero-gravity affects the human heart. NASA selected their experiment for testing aboard a special NASA plane designed for zero-gravity experiments.
Their journey began in May of 2014 when iSchool High STEM was one of sixteen high schools accepted into NASA's High School Student United with NASA to Create Hardware (HUNCH) Extreme Science Program.
iSchool High – #STEM, was 1 of 16 high schools accepted into @NASAHUNCH Extreme Science Program, students unite with NASA to create hardware

— iSchool High® (@iSchoolHigh) May 5, 2014
Stacy Hale developed NASA HUNCH in 2003 because she thought high school students could help NASA build cost-effective hardware needed to help train ISS astronauts.
After eighteen rejected projects, iSchool High students had an experiment design in March of 2015 that NASA accepted for experimentation aboard a zero-gravity aircraft.
Sebastian Robertson of WFAA-TV interviewed the students about NASA helping get their experiment off the ground.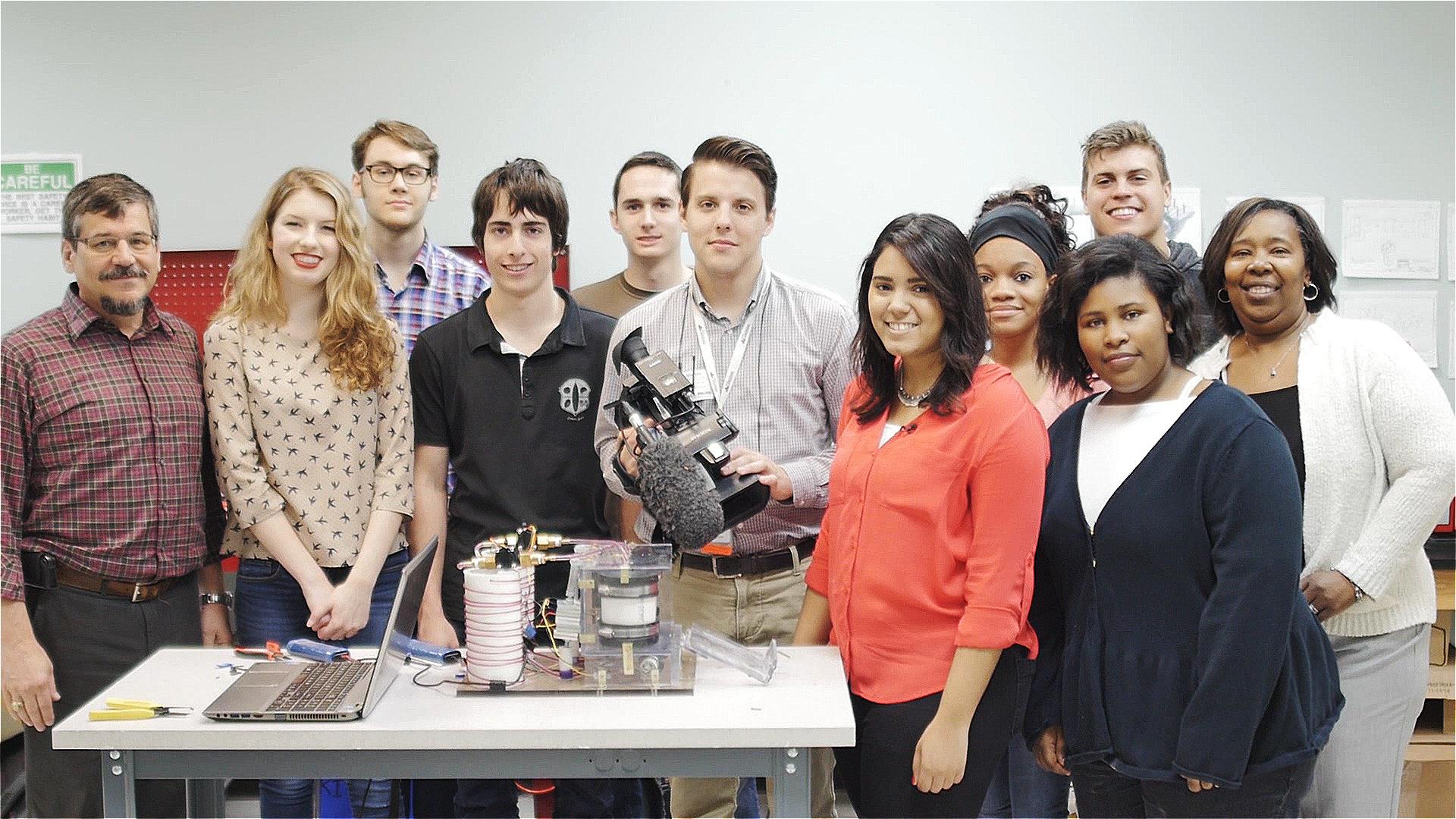 .@wfaasebastian reports on @iSchoolStudents #STEM: NASA gets student experiment off the ground http://t.co/SMKrrtHbRQ via @wfaachannel8

— iSchool High® (@iSchoolHigh) April 1, 2015
The students were testing how the circulatory system acts in space. The students explain how their experiment works.
In the days leading up to the launch, the project was recognized at the NASA HUNCH Award Ceremony.
Congrats, @iSchoolHigh #STEM for recognition @NASAHUNCH Award Ceremony! 3 days until Zero-G flight @NASA_Johnson. https://t.co/iubxpdN39w

— ResponsiveEd® (@ResponsiveEd) April 27, 2015
Their experiment took flight April 30th a the Johnson Space Center in Houston, TX.
NASA shared a video of the fun the students had in flight.